VC Investors: Join the high level networking breakfast (8:00am - 9:45am) at the New York Stock Exchange hosted by the US Israel Business Council (USI) for VC investors and pre-IPO company founders focused on Israeli and American innovation.
Limited to 50 attendees.
By invitation only. RSVPs accepted only from active investors at this time.
*RSVPs accepted only from active investors at this time
Active startup investors interested in joining the USI business network, contact
[email protected]
or call 212.528.5200 x109 for limited number of complimentary passes.
8:00am
Breakfast (Arrive early for security and registration)
8:20am
Opening Remarks
In Conversation With...
Jon Medved
, Founder and CEO at OurCrowd
Dr. Uri Geiger
, Managing Partner at Accelmed
Moderator:
Andrew Peskoe
, Partner at Golenbock Eiseman Assor Bell & Peskoe
34 Ventures, Accelmed, AMV, ArxSocial, Bessemer Venture Partners, BillGuard, BondDesk, Bowery Capital, Brooklyn Incubator, Cat Trail Capital, Collaborative Fund, Cornerstone Capital Group, Digital First Ventures, Dow Jones Private Markets Group, Feinsod Herz Fund, FireRock Capital, Founder Collective, FundersGuild, Goldman Sachs, Gotham Ventures, I C Green Energy, INC39, INE Ventures, Inimiti Capital Partners, Kewpie Associates, Magma Venture Partners , New York Angels, NGN Capital, Nielsen Innovate, OLS Ventures, Olympic Property Partners, Onyx Venture Advisors LLC, Samba Energy, Sigma Capital, SLX Capital, Spark Capital, Star Farm Ventures, Trump Organization, Trusted Insight, Viscogliosi Bros., Wolfsongroup, Zula, and others.
8:50am
Networking
9:30am
Opening Bell Ceremony & Departure
Jon Medved
, founder and CEO of OurCrowd, has long been a core of the Israeli entrepreneurial and high-tech community. Having spoken at the Israel Dealmakers Summit, and at many other venues around the world, Jon has been key in Israel's messaging apparatus, helping to strengthen and propagate Israel's "Start-up Nation" brand.
In Start-up Nation, Saul Singer and Dan Senor describe him as "one of Israel's legendary business ambassadors....(he) has taken on a role that -- in any other country -- would typically belong to the local Chamber of Commerce, Minister of Trade, or Foreign Secretary."
Dr. Uri Geiger
, co-founded Accelmed together with Mori Arkin in 2009 with the goal of forming a leading investment company solely dedicated to the medical device industry. Until January 2009, Dr. Geiger served as the CEO of Exalenz Bioscience Ltd. (TASE:EXEN), developer of an innovative breath-based technology for diagnosing liver and gastrointestinal disorders that he acquired from Oridion Systems (today part of Covidien) and took public in 2007.
He previously co-founded and was the CEO of GalayOr Networks, a developer of optical components which was sold in 2003 to MEMSCAP (EuroNext: MEMS). Dr. Geiger is also the founding partner of Dragon Variation Fund, one of Israel's first hedge funds which was sold to Migdal in 2007. Prior to returning to Israel in 1999, Dr. Geiger gained a broad understanding and experience in capital markets working on Wall-street during the 1990s.
Dr. Geiger was formerly an adjunct professor at Tel Aviv University's Recanati School of Business where he lectured on private equity and venture capital and he is the author of the books "Startup Companies and Venture Capital" (Tel Aviv University Press, 2001) and "From Concept to Wall Street" (Financial Times - Prentice Hall, 2003). He earned his doctorate from New York's Columbia University Center for Law & Economics, with a concentration in global equity markets. Dr. Geiger served as a major (Ret.) in the Israeli Air force.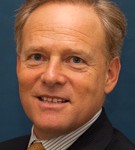 Andrew Peskoe
, Partner, Golenbock Eiseman Assor Bell & Peskoe LLP, is an active private investor in early stage companies, principally in the media and technology area, and an investor in a number of venture capital and private equity funds (including as a principal in Israel Cleantech Ventures L.P., a $150 million venture capital fund group).
He serves as co-head of his law firm's corporate practice group, and is a graduate of Harvard Law School and Harvard College.
In cooperation with...